This place is no longer on our network
More Accommodation in Stirling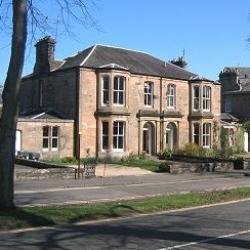 Letting in Stirling
Stirling
Stirlingshire
FK8 | View map
Write a review
update this listing
The perfect alternative to expensive impersonal hotels, Letting in Stirling offers a portfolio of properties in the heart of the city, all fully furnished to the highest standards and available for both short and long stays. Located in Princes Street, Wellgreen Gate, Wallace Street and Park Avenue our city centre properties are only a few minutes walk from Stirling Castle, the Old City Jail, Argyll's lodging plus shopping and restaurants to suit all tastes. Choose from traditional or new, including two bedroom luxury apartments - newly built and luxuriously appointed, a recently renovated traditional property or a ground floor 3 bedroom flat with views to the Wallace Monument. All offer freedom, space and convenience - a place to live not just to sleep! Open all year.
Our apartments are designed to make your stay relaxing and comfortable. Powerful showers, quality beds and bed linen, well equipped kitchens, spacious lounges, contemporary décor and furnishings ensure that your stay in Stirling will be an enjoyable experience.
Whether you are a discerning tourist looking for a comfortable base to explore Scotland or a business person who has grown tired of the restrictions of a hotel, our serviced apartments offer space, flexibility and more amenities at competitive price.
Details
Months Open: All Year
Nearest Major Town: Stirling
For an instant Currency convertor Click here

Travel Help
Local Car Hire
Book Train Tickets
Book a Taxi
Facilities
Restaurant/Pub Nearby
Shop Nearby
Linen Provided
Washing Machine
Sporting Facilities Nearby

More More Accommodations nearby
Craigard (0.90 miles)

Kilronan House (2.34 miles)

Gingham House B&B, Coffee Shop & Bistro (6.58 miles)

Westbourne House B&B (7.62 miles)

Carronvale House (8.38 miles)


This page viewed on 4,148 occasions since 16th January 2008
Brit Quote:
To get a job where the only thing you have to do in your career is to make people laugh-well, it's the best job in the world - Ronnie Barker
More Quotes
On this day:
The Battle of Otterburn - 1388, The Samlesbury Witch Trial - 1612, Salem Witches Executed - 1692, Bonnie Prince Charlie raises standard at Glenfinnan - 1745, Storm Claims 100 Scottish Fishermen - 1848, The Hungerford Massacre - 1987
More dates from British history