Self-Catering in Whitby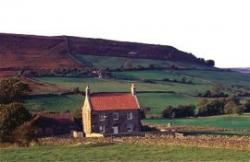 Danby & Liverton Estate
Whitby
North Yorkshire
YO13 9QD | View map
Click for phone
Write a review
update this listing
Situated in the North York Moors National Park, The Danby & Liverton Estate, with its ruined 14th century castle, was first acquired by the family of the present owner, Viscount Downe, in 1656 and at one time extended to the coast 12 miles away. Over the years Danby Manor has been owned by several families, including the Brus family, of Robert the Bruce fame. Catherine Parr was Lady of the Manor in the 16th century before becoming the 6th wife of Henry VIII. Danby Moors is a common which is still administered by the original feudal court the Danby Court Leet which is based at the original administrative centre of the Danby Castle. The court and jury rooms are still in regular use. The Moors Centre was the Downe family's original sporting lodge and is still owned by the Estate. Viscount Downe is still Lord of the Manor.
Forresters Lodge was a 19th century farmhouse substantially altered in the 1990s from a Victorian to a Georgian design with large box sash windows, raised gable parapet and coping stones. These alterations were based on plans by the notable architect Sir Martin Beckett Bt.
Forresters Lodge is a substantial farmhouse, very comfortably furnished (many antiques) and comprehensively equipped, which can sleep up to twelve people in five bedrooms.
This page viewed on 8,004 occasions since Oct 16th 2005