Martial Arts Clubs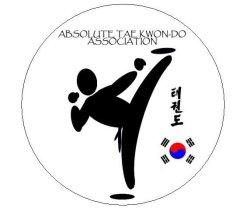 Absolute Tae Kwon Do Association
Clifton Road Youth Centre
Boldmere
Sutton Coldfield
B73 6EB | map
West Midlands
Tel: 0777 337 6633
email
Write a review
Update this listing
email page to a friend | Add your business for free
This page has been viewed 0 times since 17th September 2010
The aim of the ATA website and this listing is to give a brief introduction to the fantastic martial art of Tae Kwon-Do and hopefully inspire you, if you're not already a practitioner, to join a local club and learn self defence skills whilst becoming fitter and more confident.

Tae Kwon-Do is great fun to learn, a brilliant way to get fit and is suitable for all age groups from five years old upwards. IDEAL FOR FAMILIES to get more active and have fun together. You just need to take the first step and come in the door we will help you do the rest.

The ATA promises you expert tuition of the traditional form of Tae Kwon-Do in fun, friendly classes.
Recommended Books:
Brit Quote:
Do not let spacious plans for a new world divert your energies from saving what is left of the old - Winston Churchill
More Quotes
On this day:
Wesley's First Open-Air Sermon - 1739, Battle of Copenhagen - 1801, Man Utd-Liverpool Match-Fixing Scandal, - 1915, Faversham TNT Disaster - 1916, Founding of Sandhurst Royal Military Academy - 1946, Panda Crossing Launched - 1962, Red Rum wins the national for 3rd time - 1977, Argentina invades Falklands - 1982, 1st G20 Summit held - 2009
More dates from British history