Budgets in Acton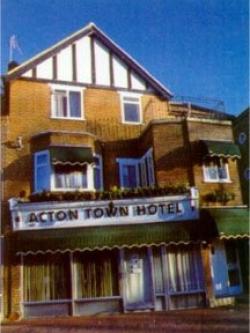 Acton Town Hotel
Acton
London
W3 8HQ | View map
Write a review | read reviews
update this listing
Book Now
The Acton Town Hotel is a friendly, family-run bed and breakfast hotel located in West London. The hotel is situated outside Acton Town Tube station, which gives access to the Piccadilly and District lines. Established in 1985, it is popular with visitors to London for its warm and homely atmosphere, as well as its clean and comfortable rooms.
Comprehensive shopping facilities are located nearby in Ealing shopping centre, as well as a wide range of restaurants and cafes.
In order to make your visit a memorable one, we can advise you on your itinerary during your visit to London and are happy to book tickets for shows or tours.
More Budgets nearby
Holiday Inn Express London - Park Royal (0.77 miles)

Travelodge London Park Royal (1.07 miles)

Ealing Guest House (1.84 miles)

Premier Inn London Hammersmith (1.86 miles)

Euro Hotel Hammersmith (2.12 miles)


This page viewed on 8,139 occasions since Oct 16th 2005
Brit Quote:
Society needs to condemn a little more and understand a little less. - John Major
More Quotes
On this day:
The Battle of Otterburn - 1388, The Samlesbury Witch Trial - 1612, Salem Witches Executed - 1692, Bonnie Prince Charlie raises standard at Glenfinnan - 1745, Storm Claims 100 Scottish Fishermen - 1848, The Hungerford Massacre - 1987
More dates from British history