Self-Catering in Barton Upon Humber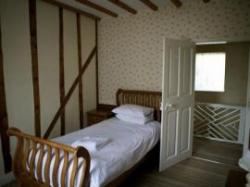 MJB Abbotts Retreat
High Street
Barton Upon Humber
Anglesey
DN18 5PL | View map
Website
Write a review
update this listing
Book Now
Barton upon Humber is a town of over 10,000 population situated on the south bank of the River Humber. The town has a long history which can be traced back well before the 10th century AD. Barton upon Humber is a town with a wealth of history. The old St Peters church has a Norman tower and there have been many Saxon finds within the town. There are three walks in this section at the moment.

The Georgian Walk which takes you from Baysgarth Park through the market place, down George Street and along Priestgate, returning to the park along Whitecross Street.

The Victorian Walk which starts in the Market Place going down George Street and King Street. You will then go up the High Street with a slight detour down Queen Street. On the return section you travel down Holydyke, Vestry Lane and Chapel Lane returning to the Market Place up George Street.

The Waterside Walk starts at the bottom of Waterside Road and travels along the Humber Bank ( there is a detour for handicapped walkers ). You will then return to Waterside Road via Far Ings and Damn Road.
This page viewed on 2,789 occasions since 28th October 2011